Marseilles Midsummer Raspberry Gimlet
This light and summery cocktail is a crisply refreshing blend of Salcombe pink gin, tart lime juice and fragrant raspberry. A lingering finish with bold gin notes and sharp citrus.
+ more information
Luxury, Handcrafted Cocktails
Tom Savano make luxury, handcrafted award-winning cocktails, made with boutique, craft spirits, hand perfected recipes, and inspired by a passion for travel and discovery.
A passion for travel and discovery began our journey. We wanted to bottle the feeling of driving the Amalfi coast, or road tripping across America in an open top, watching the sun rise over the desert.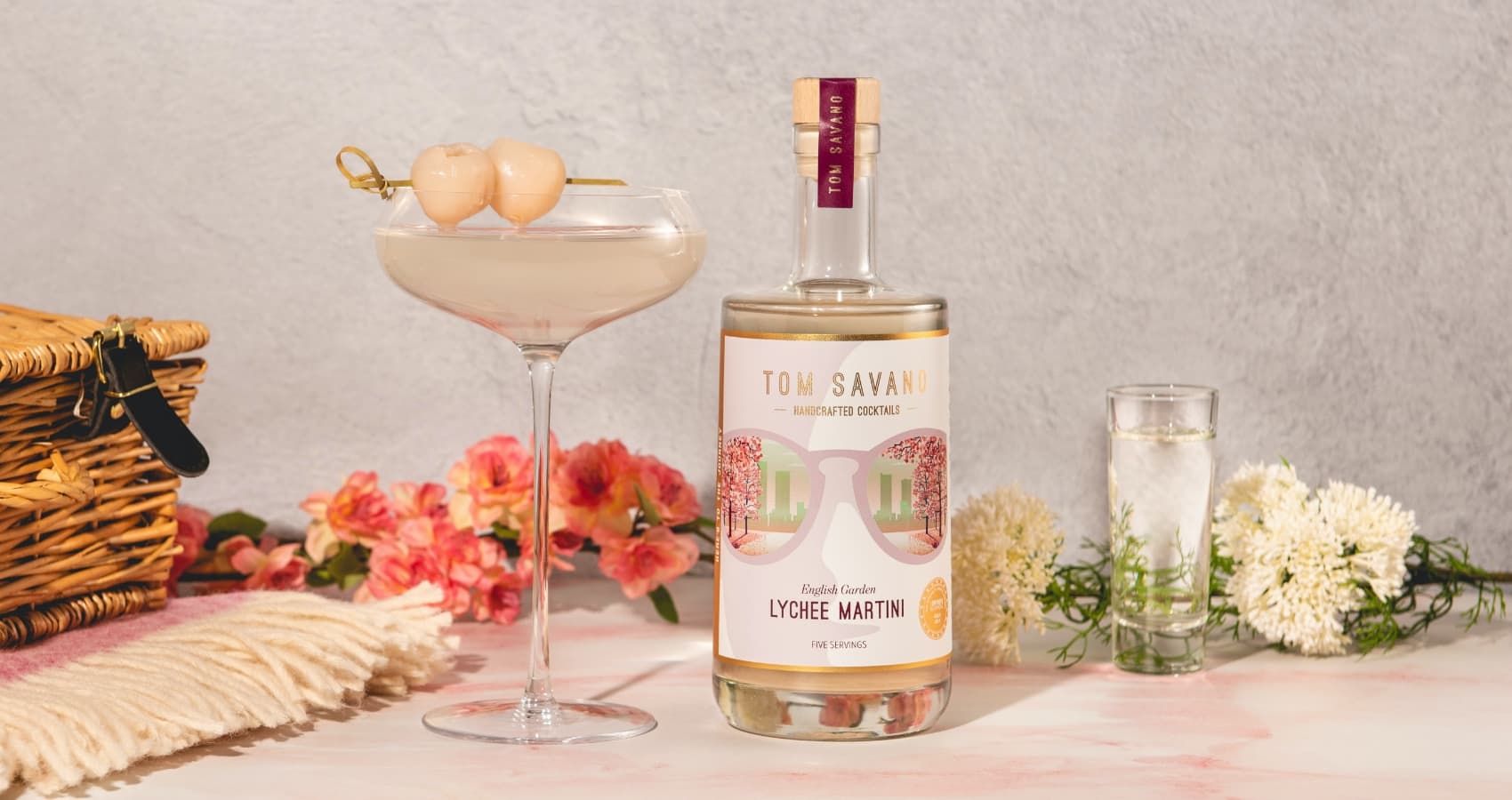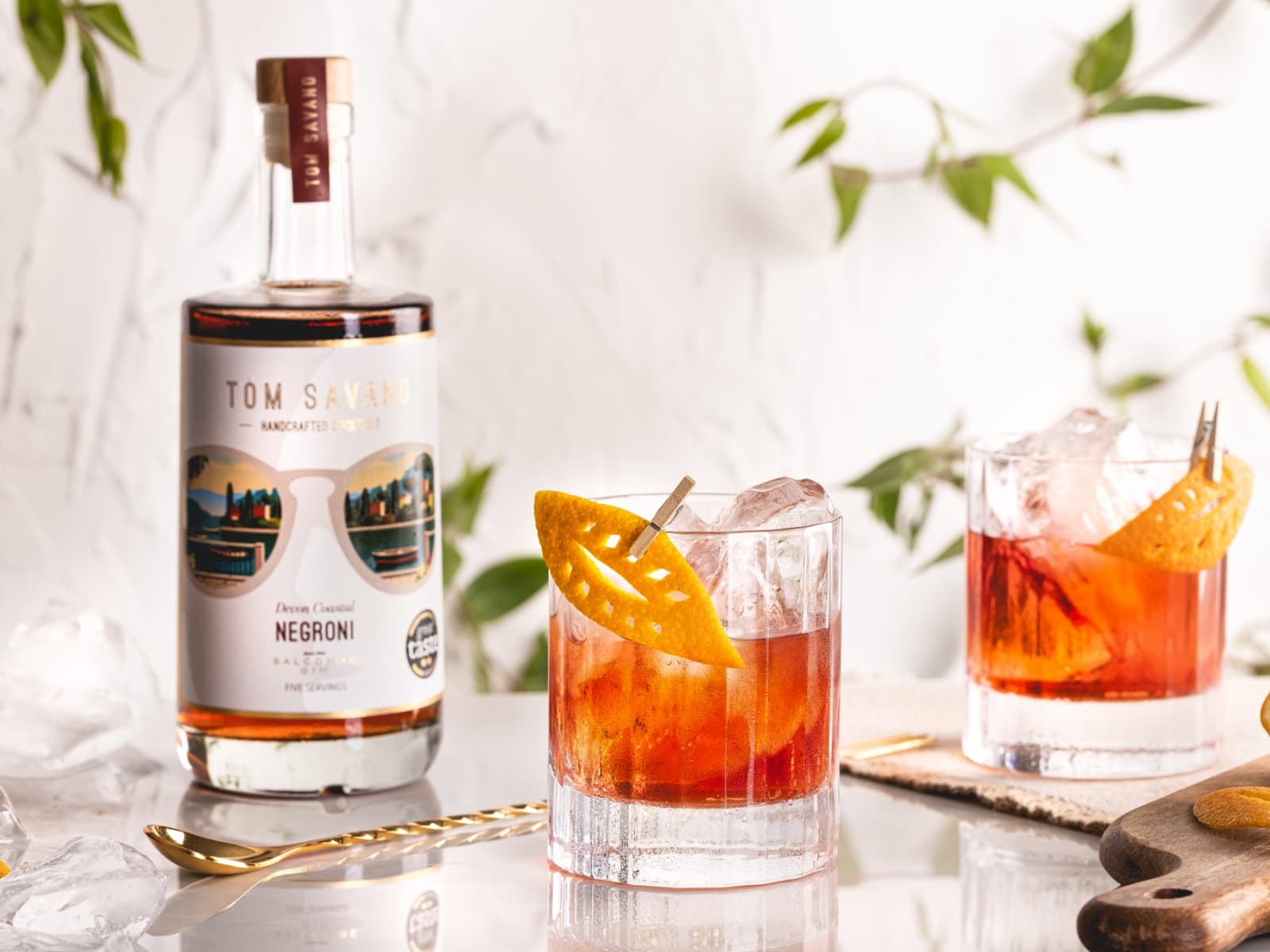 This light and summery cocktail is a crisply refreshing blend of Salcombe pink gin, tart lime juice and fragrant raspberry. A lingering finish with bold gin notes and sharp citrus.
The Story
This light and summery cocktail is a twist on a naval classic, which hails back to the 19th century. Lime juice was highly prized in the navy, owing to its ability to fight scurvy which afflicted sailors sometimes fatally. Some officers began administering this "medicine" with gin, in order to mask the bitter taste of lime juice, which was the early seed of the gimlet, some say the source of where all this began was Rear-Admiral Sir Thomas Desmond Gimlette. Lime juice, however, had very little shelf life and taking significant quantities of fresh limes onboard became problematic. Scottish entrepreneur Lauchlan Rose invented the worlds first ever fruit concentrate, Rose's Lime juice, a way to transport lime in a preserved state. Ships began carrying the sweetened Rose's Lime Juice and so the gimlet was born.
Our version is made from Salcombe Rose Sainte Marie gin, a double gold winning pink gin from Salcombe, Devon, a town with a long-established maritime history. Rosé Sainte Marie is inspired by the Sainte Marie lighthouse just off the coast of Marseille, and has been distilled using Mediterranean botanicals – the same as those that were carried to the UK from Southern France by Salcombe's fruit schooner vessels in the 19th century. Delicately flavoured, fresh and smooth, Rosé Sainte Marie is an award-winning pink gin with an attractive perfume of Provence herbs and orange blossom finessed by lavender and lemon verbena.
To this we add a subtle bouquet of fresh raspberry, to enhance the summery Cote D'Azur vibe, for a crisp, refreshing and lightly fruited gin cocktail that will make you feel like you're basking in an endless summer on the French Riviera.
Available in 200ml and 500ml bottles. Serving size 100ml.
20% vol.
Delivery:
*We are currently only offering UK shipping at present*
Hibana order from one brand shipping fee - £4.95
Hibana order from two or more brand's shipping fee - £6.95
See product description for any offers relating to free shipping
Estimated delivery time of 3-5 days working days
We are a marketplace and do not hold any stock. Products are shipped from the brand, directly to you.
Please note if you order from more than one brand expect to receive separate delivery packages.
Many of the products we sell are handmade and made to order, and shipping times can sometimes vary. We will endeavour to keep you up to date with any delays to shipping. For any queries relating to your shipment you can email us at support@hibana.co.uk.
---
Returns:
If you are not satisfied with your purchase we are able to process a refund for the items as long as we are notified within 14 days of you receiving the goods subject to the below conditions.
To request a refund or exchange you must inform us, rather than the brand, Please email support@hibana.co.uk and provide us with the email address you used to make your purchase, along with your order reference number.
As we are a multi-brand marketplace we will provide you with the returns address to send the item directly back to the brand. The brand will then inspect the returns and we will inform you of whether the return/exchange has been approved.
If the return is due to shipping error or damaged items the brand will cover the cost of returning the item. In all other cases you are responsible for the cost of sending the item back to the brand, unless the brand specifies that they offer free returns.
Note that all items must be unused and returned in the original packaging, unless otherwise approved by the brand.
Once a refund has been approved, you will receive the appropriate amount within 14 days of the item being received by the brand. For an exchange, you will receive the item in the normal delivery time.
Sealed products which have been opened, such as beauty and hygiene related products as well as gift vouchers and made to order/personalised products are not suitable to be returned unless faulty.
Marseilles Midsummer Raspberry Gimlet