Single Estate Reposado Margarita
A crisp and refreshing cocktail, our Tommy's Margarita combines the golden flavours of aged tequila with lip smacking tangy lime, sweet agave, our own secret bitters and a hint of smokiness.
+ more information
Luxury, Handcrafted Cocktails
Tom Savano make luxury, handcrafted award-winning cocktails, made with boutique, craft spirits, hand perfected recipes, and inspired by a passion for travel and discovery.
A passion for travel and discovery began our journey. We wanted to bottle the feeling of driving the Amalfi coast, or road tripping across America in an open top, watching the sun rise over the desert.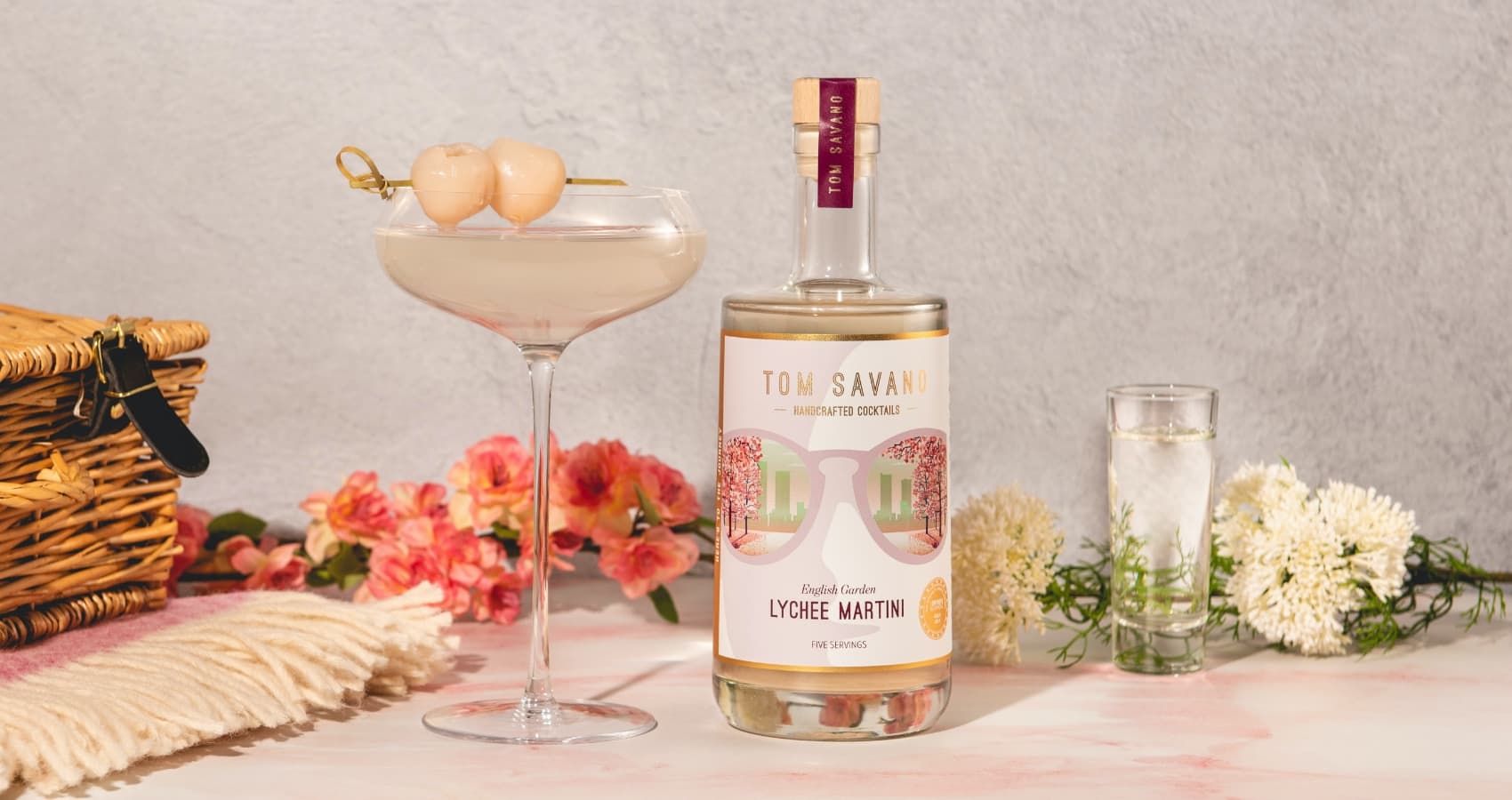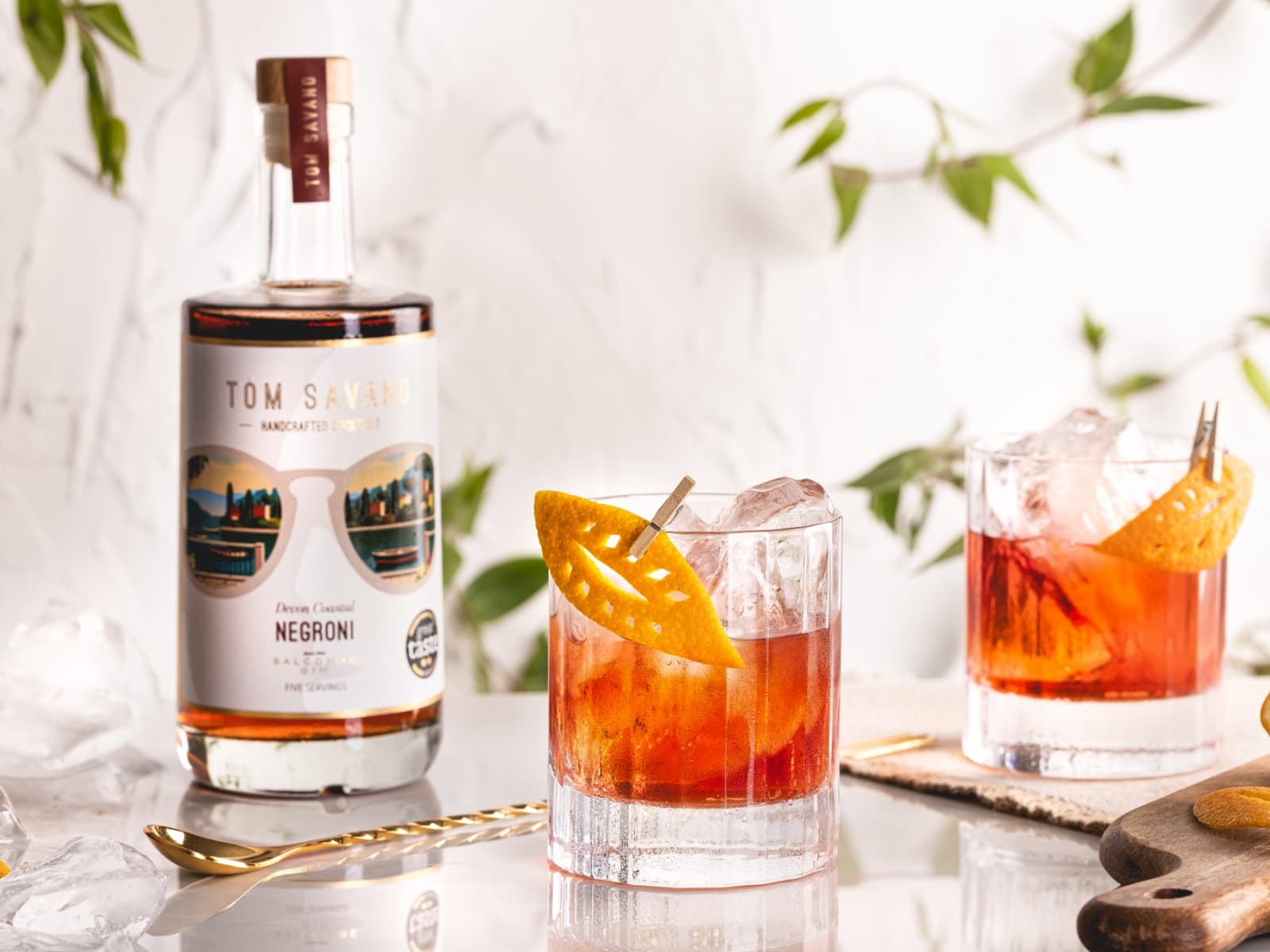 A crisp and refreshing cocktail, our Tommy's Margarita combines the golden flavours of aged tequila with lip smacking tangy lime, sweet agave, our own secret bitters and a hint of smokiness.
The Story
The Margarita was the beautiful lovechild of cross-border trade between America and Mexico during the prohibition of the 1930s. The story goes, Carlos Herrera designed the drink for aspiring actress Marjorie King, since she was allergic to all spirits, except tequila. He mixed it with lime and triple sec, to her taste.
The most famous dab hand to riff on the Margarita was Julio Bermejo, with his "Tommy's Margarita," named after his father Tomas, the founder of their family-run eatery in San Francisco. Julio felt that the triple sec overpowered the tequila, so he switched it out for fresh agave, to better complement the tequila flavours.
We used Julio's recipe as a base, mixing it with our lip-smacking lime juice, and our secret bitters, which highlight the fantastic Reposado Tequila from Jalisco. Ocho Tequila is one of the only tequilas still made the old-fashioned way, by the Estes family, who source agave from their own family Ranchos. They employ only local distillers, who have roasted by hand in brick ovens for generations, which made Ocho Tequila the only choice for Tom Savano.
There's one more secret ingredient, but we keep that as secret as the colonels spices.
Served ice cold, there isn't a more perfect way to step out of your daily life and instantly be lying on the warm sands of a beach in Cabo. See if you can feel those palm trees blowing gently in the breeze, and the ocean sparkling like a sea of diamonds before you.
Made with Ocho tequila.
Available in 200ml and 500ml bottles. Serving size 100ml.
18.5% vol.
Delivery:
*We are currently only offering UK shipping at present*
Hibana order from one brand shipping fee - £4.95
Hibana order from two or more brand's shipping fee - £6.95
See product description for any offers relating to free shipping
Estimated delivery time of 3-5 days working days
We are a marketplace and do not hold any stock. Products are shipped from the brand, directly to you.
Please note if you order from more than one brand expect to receive separate delivery packages.
Many of the products we sell are handmade and made to order, and shipping times can sometimes vary. We will endeavour to keep you up to date with any delays to shipping. For any queries relating to your shipment you can email us at support@hibana.co.uk.
---
Returns:
If you are not satisfied with your purchase we are able to process a refund for the items as long as we are notified within 14 days of you receiving the goods subject to the below conditions.
To request a refund or exchange you must inform us, rather than the brand, Please email support@hibana.co.uk and provide us with the email address you used to make your purchase, along with your order reference number.
As we are a multi-brand marketplace we will provide you with the returns address to send the item directly back to the brand. The brand will then inspect the returns and we will inform you of whether the return/exchange has been approved.
If the return is due to shipping error or damaged items the brand will cover the cost of returning the item. In all other cases you are responsible for the cost of sending the item back to the brand, unless the brand specifies that they offer free returns.
Note that all items must be unused and returned in the original packaging, unless otherwise approved by the brand.
Once a refund has been approved, you will receive the appropriate amount within 14 days of the item being received by the brand. For an exchange, you will receive the item in the normal delivery time.
Sealed products which have been opened, such as beauty and hygiene related products as well as gift vouchers and made to order/personalised products are not suitable to be returned unless faulty.
Single Estate Reposado Margarita