Sydney Twilight Espresso Martini
This luxurious cocktail blends roasted coffee liqueur from Australia, crisp vodka, vanilla and a hint of dark chocolate, leaving a lingering, candied finish, and a rich mocha palate.
+ more information
Luxury, Handcrafted Cocktails
Tom Savano make luxury, handcrafted award-winning cocktails, made with boutique, craft spirits, hand perfected recipes, and inspired by a passion for travel and discovery.
A passion for travel and discovery began our journey. We wanted to bottle the feeling of driving the Amalfi coast, or road tripping across America in an open top, watching the sun rise over the desert.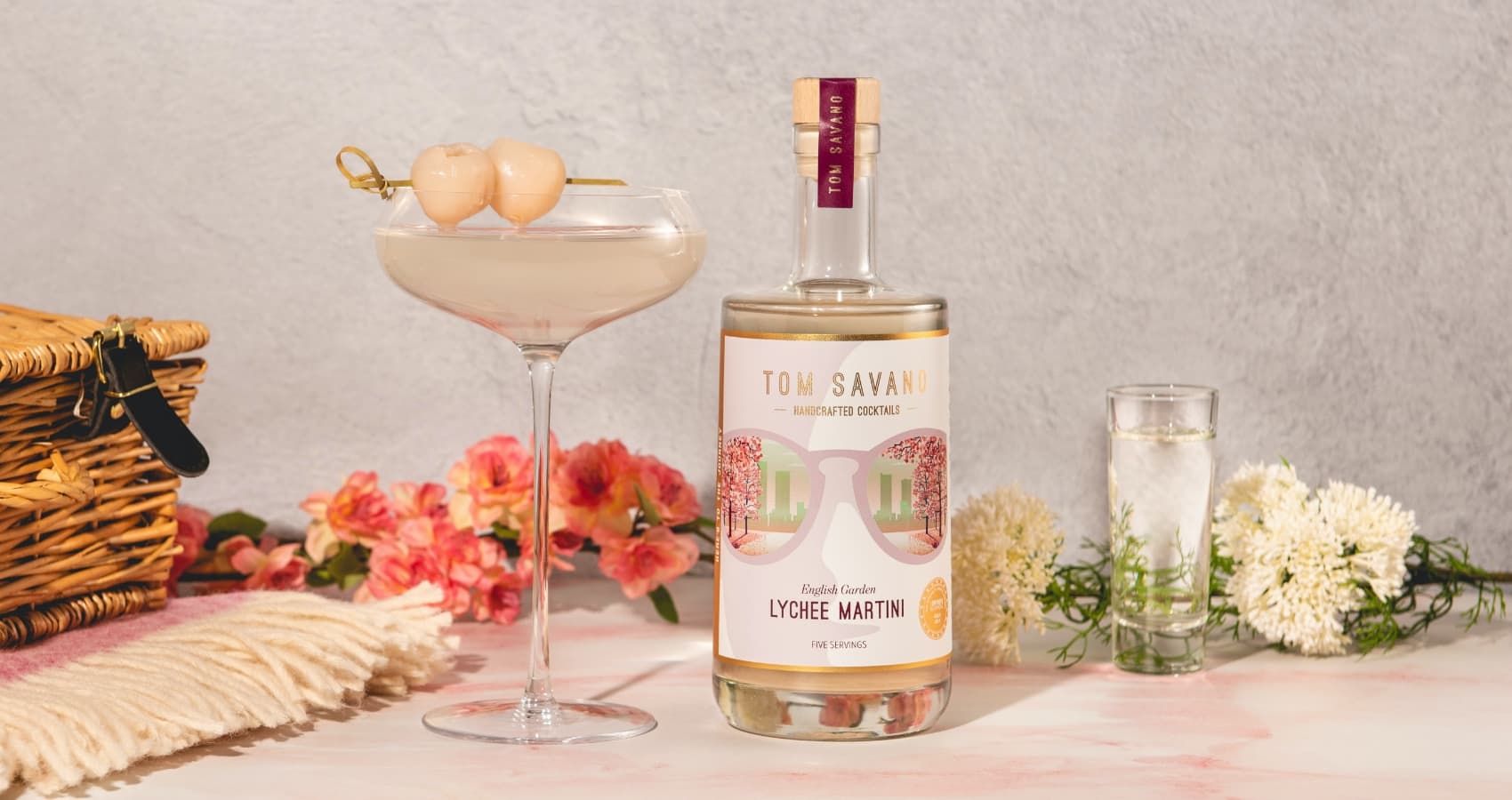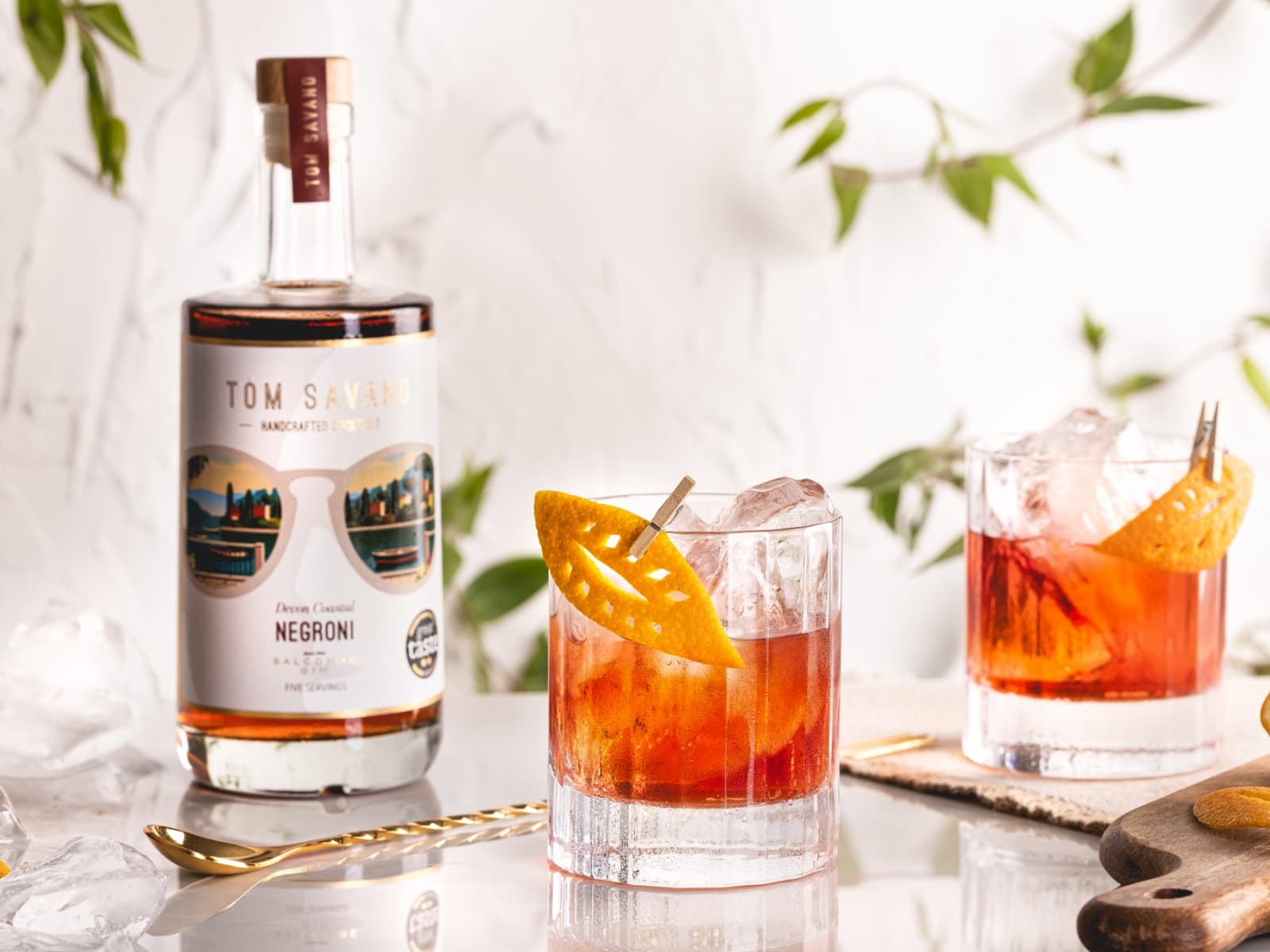 This luxurious cocktail blends roasted coffee liqueur from Australia, crisp vodka, vanilla and a hint of dark chocolate, leaving a lingering, candied finish, and a rich mocha palate.
The Story
We all know the story. In the 1980s, Dick Bradsell was asked by a young supermodel, at Fred's Club in Soho, to make her something that would: "Wake her up, then f*** her up." A recently installed coffee machine was taking up half the bar and, at the time, vodka was the tipple of choice – so the Vodka Espresso was born.
Shifting gears to the land Down Under, coffee culture in Sydney has always been more religion than day-starter. Everyone, regardless of paygrade, starts their day with a perfectly roasted coffee, or latte, overlooking the harbour. Each cafe is quirky, alive with opinions as colourful as the slang that carries them – and the coffee is world class. So, it was time for the Espresso Martini to evolve. Aussie-styly.
Taking a craft cold-brew liqueur from Sydney, and another from Auckland, New Zealand, we've sought to capture the incomparable beauty of Antipodean cafe culture, as dusk hits harbour horizons. Sipping sundown, with dark chocolate bitters, Madagascan vanilla liqueur, and crystal-clear vodka – remember to inhale the Bondi beach breeze across your palate, as the surfers cut their last waves, and your toes dig for fading warmth in the sand.
Available in 200ml and 500ml bottles. Serving size 100ml.
20% vol.
Delivery:
*We are currently only offering UK shipping at present*
Hibana order from one brand shipping fee - £4.95
Hibana order from two or more brand's shipping fee - £6.95
See product description for any offers relating to free shipping
Estimated delivery time of 3-5 days working days
We are a marketplace and do not hold any stock. Products are shipped from the brand, directly to you.
Please note if you order from more than one brand expect to receive separate delivery packages.
Many of the products we sell are handmade and made to order, and shipping times can sometimes vary. We will endeavour to keep you up to date with any delays to shipping. For any queries relating to your shipment you can email us at support@hibana.co.uk.
---
Returns:
If you are not satisfied with your purchase we are able to process a refund for the items as long as we are notified within 14 days of you receiving the goods subject to the below conditions.
To request a refund or exchange you must inform us, rather than the brand, Please email support@hibana.co.uk and provide us with the email address you used to make your purchase, along with your order reference number.
As we are a multi-brand marketplace we will provide you with the returns address to send the item directly back to the brand. The brand will then inspect the returns and we will inform you of whether the return/exchange has been approved.
If the return is due to shipping error or damaged items the brand will cover the cost of returning the item. In all other cases you are responsible for the cost of sending the item back to the brand, unless the brand specifies that they offer free returns.
Note that all items must be unused and returned in the original packaging, unless otherwise approved by the brand.
Once a refund has been approved, you will receive the appropriate amount within 14 days of the item being received by the brand. For an exchange, you will receive the item in the normal delivery time.
Sealed products which have been opened, such as beauty and hygiene related products as well as gift vouchers and made to order/personalised products are not suitable to be returned unless faulty.
Sydney Twilight Espresso Martini