Urban Cycle Helmet Navy Blue
Dashel's Urban Bike Helmet is light, slim and ventilated. When it's time for a new one, Dashel will recycle it. Manufactured sustainably in the UK.
+ more information
Urban Cycle Helmets
We want to wear something slim and flattering to get about town. So we've designed cycle helmets that are light, safe and comfortable, and most importantly - sustainably produced.
We manufacture all our helmets in the UK. Although you can dash about in our light, vented helmets, that's not why it's called Dashel (pronounced dash-le), Dashel means thistle in Cornish - a native flower to Cornwall that is colourful and protective.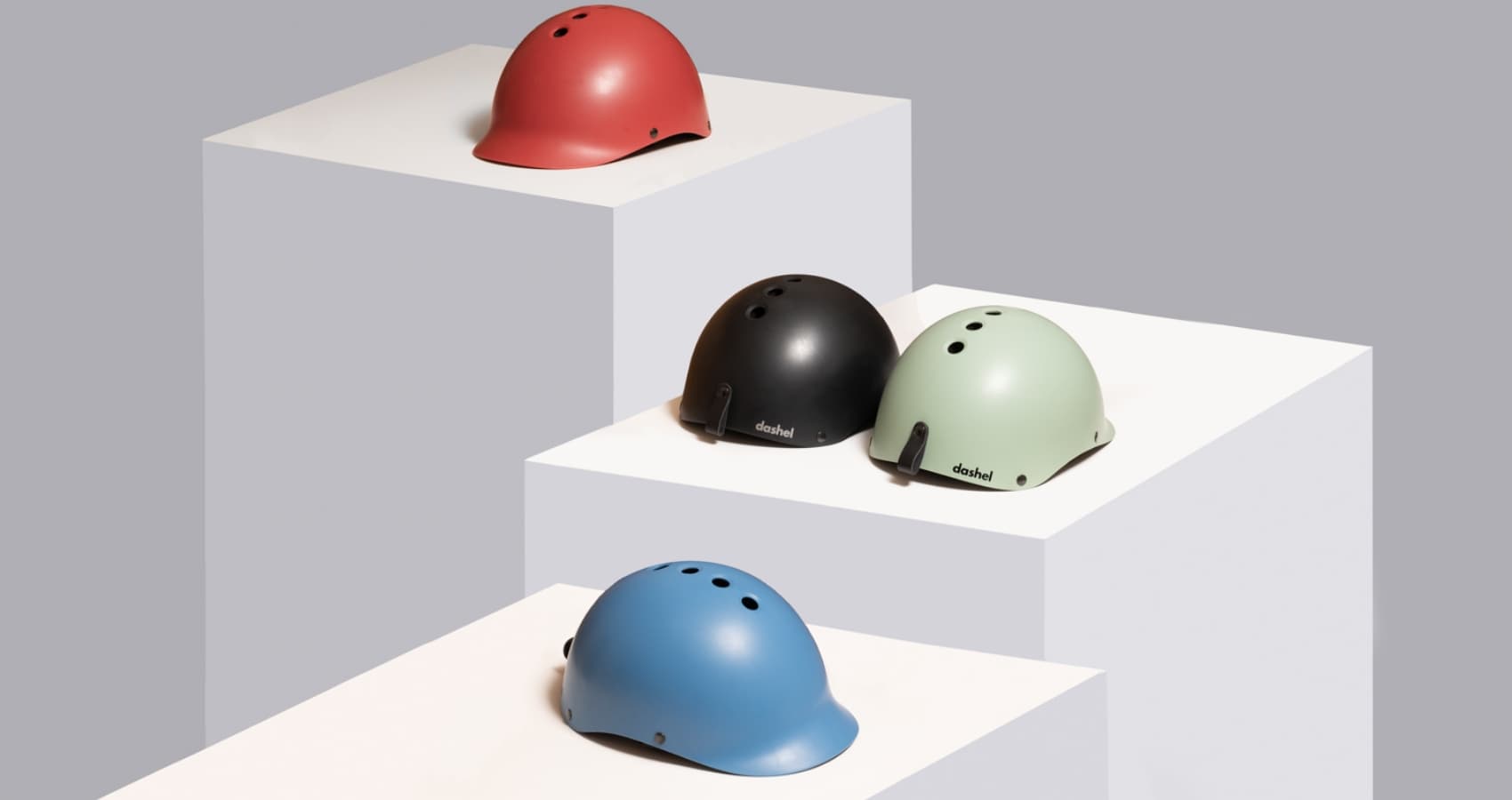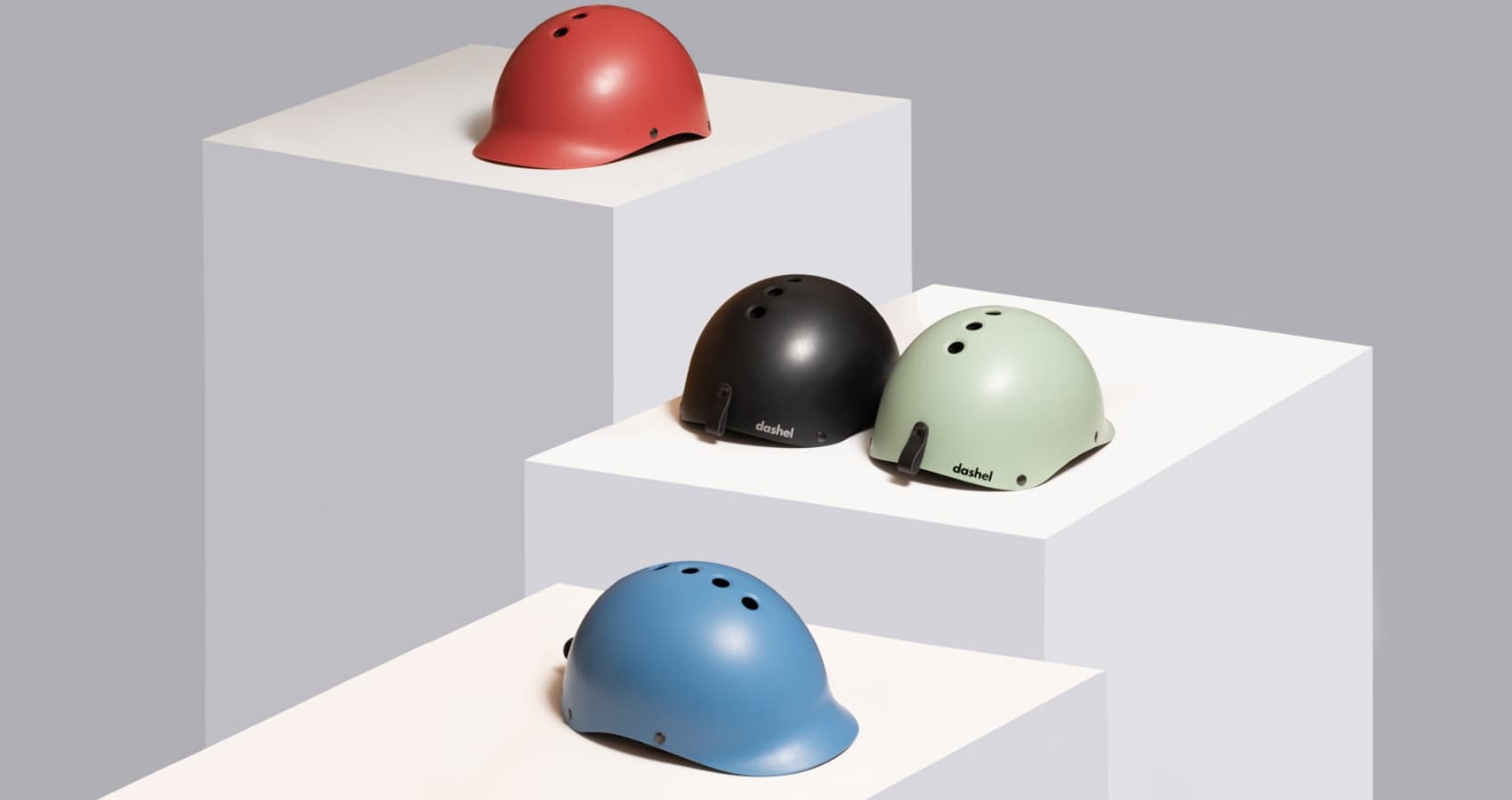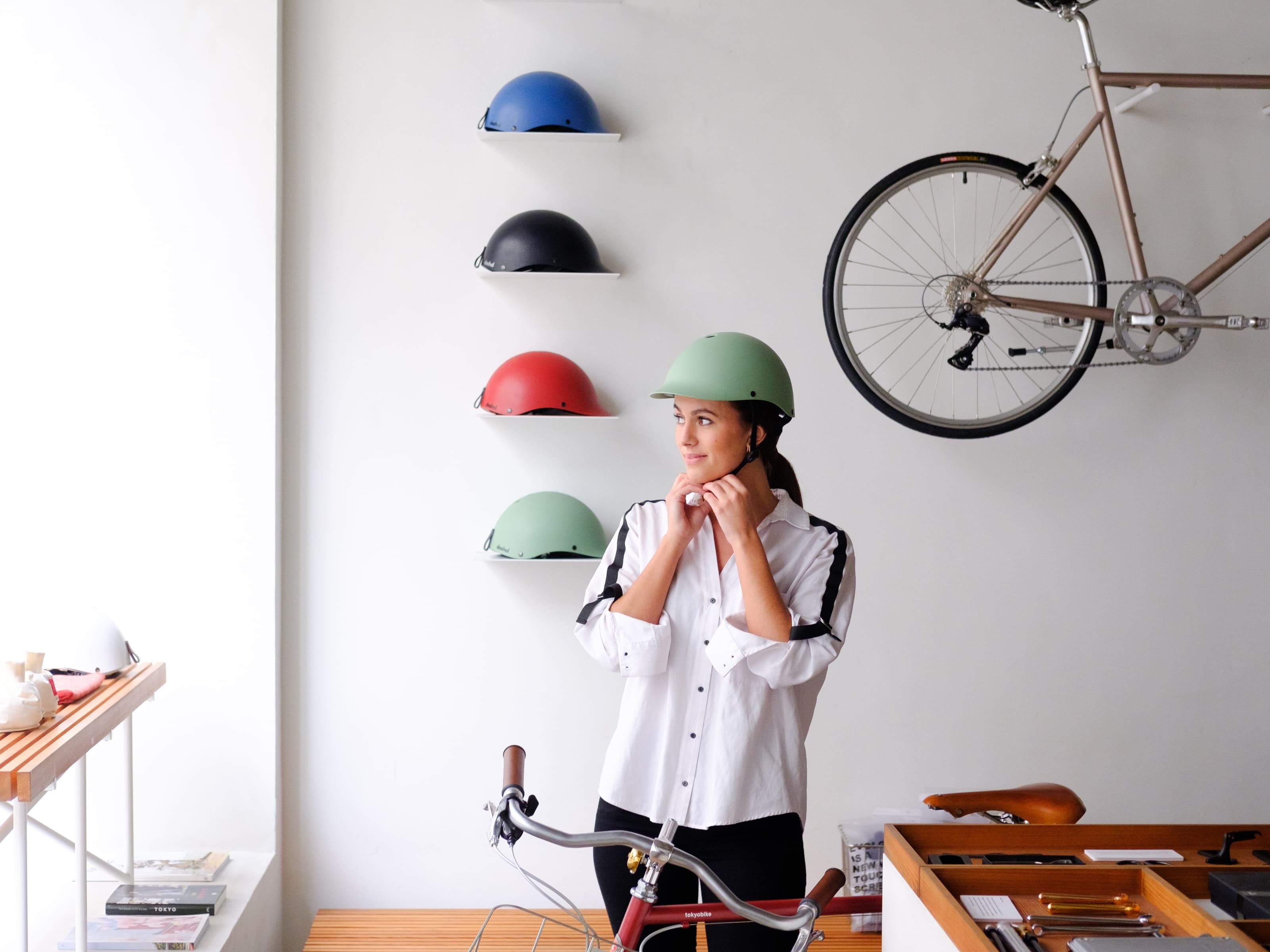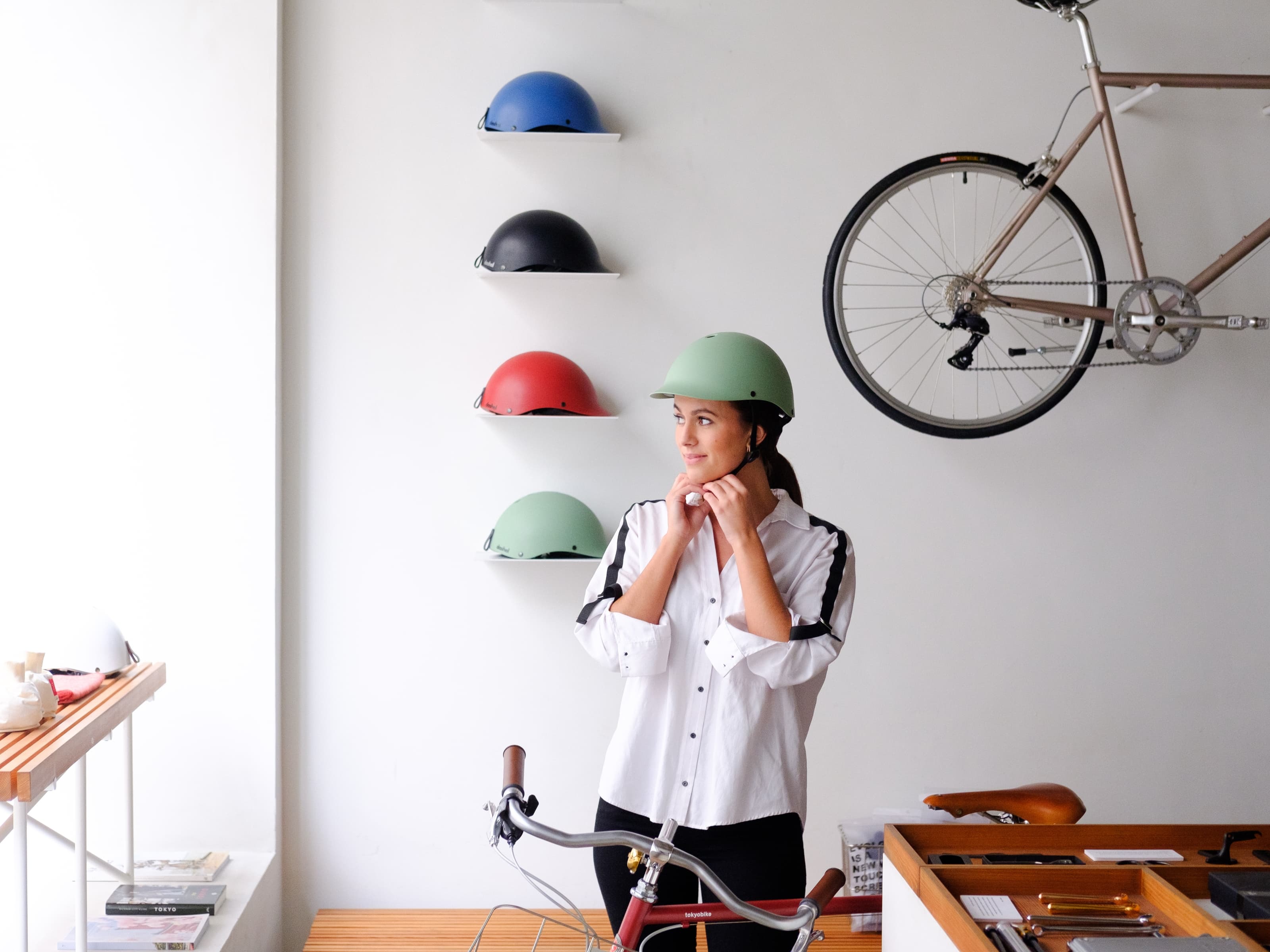 Dashel's Urban Bike Helmet is light, slim and ventilated. When it's time for a new one, Dashel will recycle it. Manufactured sustainably in the UK.
Made in the UK
Safe! Certified CE EN1078
Slim & Lightweight with 5 air vents
Fidlock® Magnetic Clasp - no more pinched skin!
2 sizes of washable fit pads supplied with each helmet.
Vegan leather carrying loop - use it to attach lights to your helmet
Re-usable drawstring backpack included
Weight: Small 360g, Medium 380g, Large 430g
Small (S): 54-56cm
Medium (M): 57-59cm
Large (L): 60-62cm
Product Details
Safe, slim and lightweight. The helmet has 5 air vents and comes with 2 sizes of Dashel's signature range of coolmax pads, which wick away sweat and are machine washable, to ensure long lasting comfort. They also allow you to tailor the fit of the helmet to your exact head shape.
Dashel is committed to reducing waste so your helmet will be posted to you in a recyclable cardboard box with a reusable drawstring bag as it's packaging. Perfect for carrying it about when off the bike. Don't leave bike helmets secured to bikes as bumps and knocks when out of sight could damage the EPS liner inside.
This helmet is manufactured in the UK from recyclable ABS and EPS foam. Dashel will recycle it for you (in return for money off a subsequent purchase) when it's time for a new one, using our UK supply chain.
We recommend replacing your Re-Cycle Helmet every 5 years, or immediately if you have had a crash.
Delivery:
*We are currently only offering UK shipping at present*
Hibana order from one brand shipping fee - £4.95
Hibana order from two or more brand's shipping fee - £6.95
See product description for any offers relating to free shipping
Estimated delivery time of 3-5 days working days
We are a marketplace and do not hold any stock. Products are shipped from the brand, directly to you.
Please note if you order from more than one brand expect to receive separate delivery packages.
Many of the products we sell are handmade and made to order, and shipping times can sometimes vary. We will endeavour to keep you up to date with any delays to shipping. For any queries relating to your shipment you can email us at support@hibana.co.uk.
---
Returns:
If you are not satisfied with your purchase we are able to process a refund for the items as long as we are notified within 14 days of you receiving the goods subject to the below conditions.
To request a refund or exchange you must inform us, rather than the brand, Please email support@hibana.co.uk and provide us with the email address you used to make your purchase, along with your order reference number.
As we are a multi-brand marketplace we will provide you with the returns address to send the item directly back to the brand. The brand will then inspect the returns and we will inform you of whether the return/exchange has been approved.
If the return is due to shipping error or damaged items the brand will cover the cost of returning the item. In all other cases you are responsible for the cost of sending the item back to the brand, unless the brand specifies that they offer free returns.
Note that all items must be unused and returned in the original packaging, unless otherwise approved by the brand.
Once a refund has been approved, you will receive the appropriate amount within 14 days of the item being received by the brand. For an exchange, you will receive the item in the normal delivery time.
Sealed products which have been opened, such as beauty and hygiene related products as well as gift vouchers and made to order/personalised products are not suitable to be returned unless faulty.
Urban Cycle Helmet Navy Blue